PDR - PAINTLESS DENT REMOVAL
SERVICES
BestStaff specialises in Paintless Dent Removal (PDR) / Cold Metal Repair (CMR), this is a highly skilled method in cosmetic repair. Dents and creases can be repaired back to near original state using specialised tools that massage the metal or plastic damage to push or pull it back to its original position, without having to repaint the panel. If the surface paint is damaged from the impact, PDR can still be used to reduce the size of the damaged area, therefore, reducing the impact on the environment.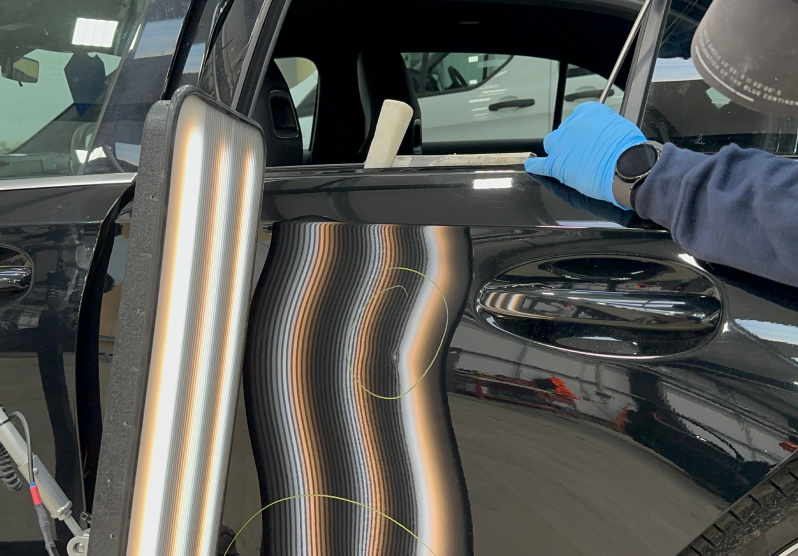 BENEFITS OF USING PDR
No paint or consumables required
No spray booth or other body shop equipment required
Retains original paintwork
Retains OEM corrosion warranty
Environmentally friendly
HOW WE OPERATE
Our technicians are time served and assessed by us prior to them joining our team. Damaged panels are assessed for tool access and repair method suitability prior to commencement of work. We ensure all PDRs are completed to OEM approved used standards; if there is not suitable tool access to repair the panel, we do not initiate the PDR method. None of our technicians are permitted to drill holes in panels to gain suitable tool access, as this has the potential to reduce the structural integrity of the vehicle and invalidate any existing OEM corrosion warranty.
Why Choose Us
Learn more about us
Our teams are continuously developing their skills, using the latest consumables, equipment and technology provided by our extensive network of key suppliers throughout the UK. Our onboarding process is easy and has no hidden costs; we use a fixed pricing matrix with repairs carried out to OEM approved used standards.